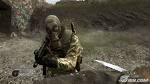 "But my mom said I'm cool..."
This article, Why russians are so great!, is a personal article.
Write some of your own. Share your feelings with the Wikia

the russians are so great because of many reason 1they are so great because the moltoves they carry are good against groups of enemy because they cant throw them back and its an instant smash 2 another good reaon is that they carry qoite good wepons such as pp3 and there rifles but there not as good as some german wepons like the mp45 however better than the german rifles
Ad blocker interference detected!
Wikia is a free-to-use site that makes money from advertising. We have a modified experience for viewers using ad blockers

Wikia is not accessible if you've made further modifications. Remove the custom ad blocker rule(s) and the page will load as expected.